Hey there everyone! I'm back with a new video for you. Today, I'll be showing you have to take 1 stencil and use it 3 different ways. Stencils are inexpensive way to add texture and movement to a project. We sometimes get stuck thinking of different ways to use them. So we are going to tackle that by sharing 3 fun ways to use a stencil. All 3 projects will be using the Cheetah stencil from Scrapbook.com that will be linked below. Now let's go!
First up – Ombre Ink Blending. For this card, I ink blended 4 different shades of pink ink from Pinkfresh Studio. The gradual change of color makes your eye move from left to right with a very smooth transition.
Next up – Rainbow Ink Blending. Who doesn't love a good rainbow? ! Rainbows never fail, including when used in a stencil. The same Cheetah stencil was used with 6 different inks from Pinkfresh. Even though I used 6 inks, this background came together really quickly and easily.
Hello glitter gel! Glitter gel is another fantastic way to use a stencil. The gel can be applied over ink blending like I have here, or it can be applied on its own for a solo statement.
Want to see me make each of these backgrounds? Then check out the video below.
The items I used for these projects are listed and linked below.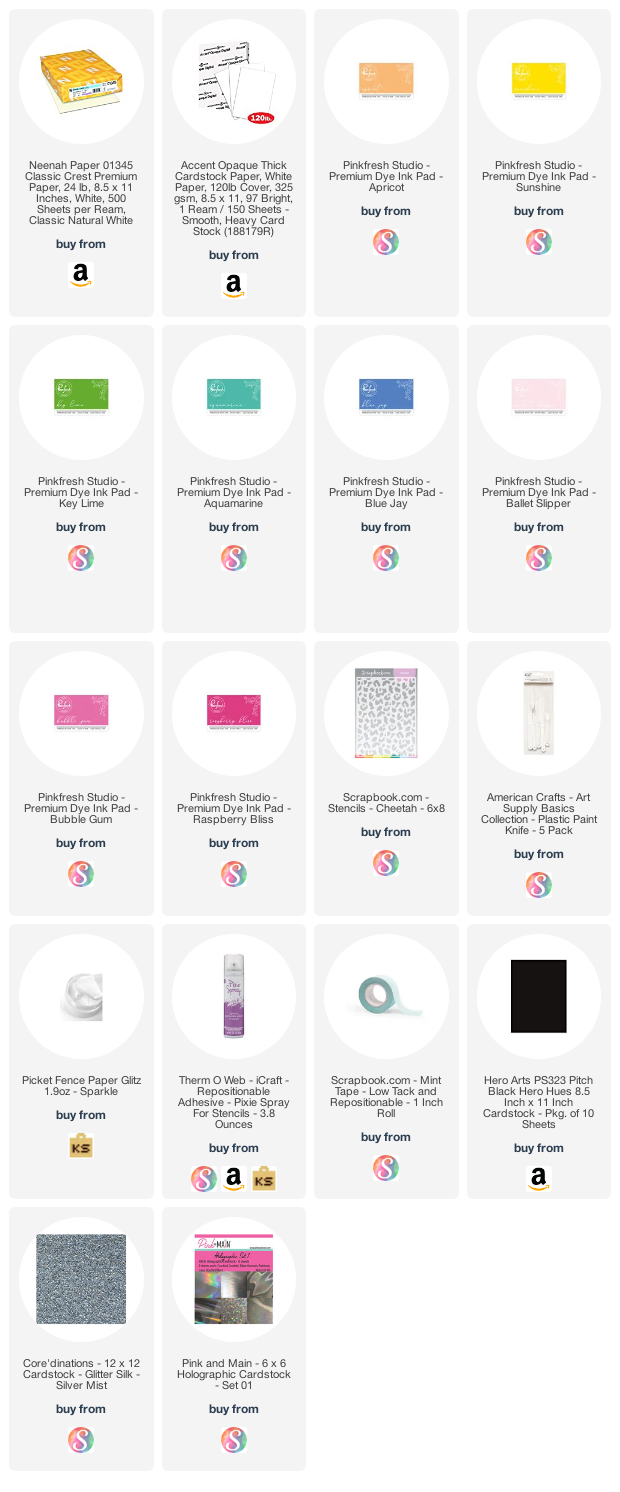 What other ways do you use stencils? Let me know in the comments below. Enjoy!
Robin, The Delta Crafter