Well hello there everyone! So happy you are here with me. Today, I'm sharing a first with you – my very first 3D Vignette! This is the brand new Hot Air Balloon 3D Vignette die set from Spellbinders and let me tell you – it's cute as a button! What's better is that I made a video showing you how to assemble the set.
At first glance, this die set can seem a little intimidating. There are quite a few pieces in this set and in the video, I share with you the pieces I used. There are a few pieces that when I make this again, I would use because I now have a better idea of where they go. With that being the case, my vignette still came out super adorable.
This set is versatile in that the set can be used to create a card too. Use a cloud stencil to create a scene to go behind your balloon and you will have fun and whimsical card in no time.
Check out the video by clicking HERE!
To see all the products I used to create the vignette and card, check out the list below. Affiliate links are provided for your convenience at no cost to you. Your support is appreciated.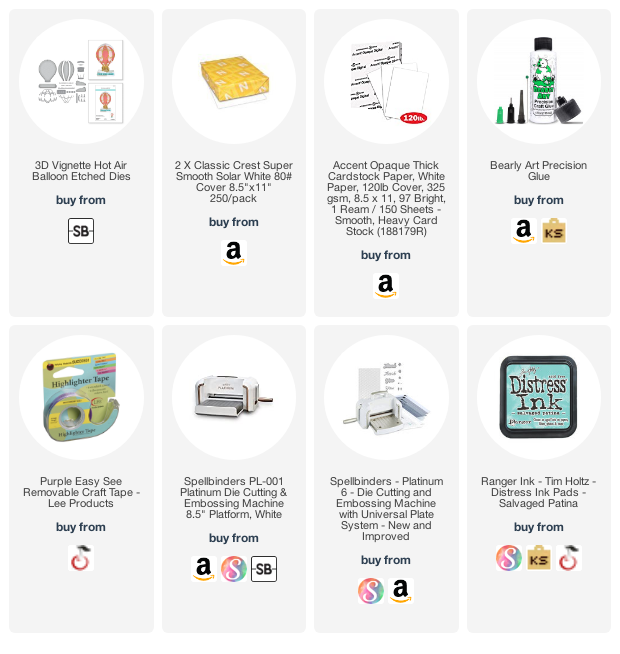 Let me know if you grab this set from Spellbinders. I'd love to see how your creation comes together. Until next time…Enjoy!
Robin, The Delta Crafter