Summer is not quite over yet folks! I'm holding on to the last few moments of sunshine and this big bold beach scene is helping in a big way. Captuing a sunset over a beach is a great way to carry that summer feeling forward just a little while longer.
The silhouette of the palm trees fits perfectly with the adirondack chair. The warm bright sky in the background completes the look of the card. This is the kind of card that you look at on a cold winter day and instantly dream of what you will do the next time you are on the beach.
If you are want to see how I put this card together, be sure to check out the video by clicking HERE!
The products I used for this card are listed below. Compensated affiliate links provided at no additional cost to you. I thank you in advance for your support!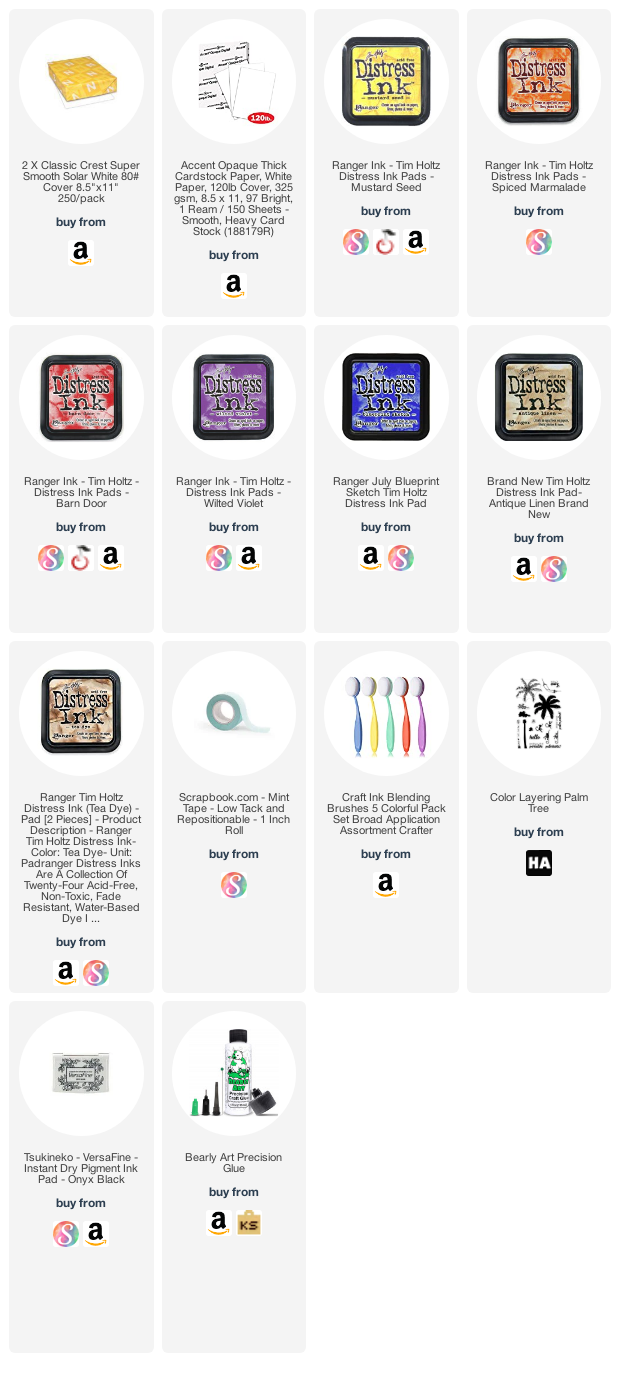 Thanks for stopping by. Enjoy!
Robin, The Delta Crafter