Hello there friends! I hope you are having a wonderful day.
October is just around the corner and for many of us, this is when we start to think about falling leaves and pumpkin everything. While I will be loading you up with great Fall inspiration, today I'm shifting my focus elsewhere. October is also the time of the year when we rally behind those fighting breast cancer, or remember those who fought the battle. Today, we celebrate the journey with them with a great combination of products.
This card came about because I wanted to use the Shifter Harlequin Stencil Set from Tim Holtz. Ok – so I have a confession. I bought these stencils last year when they were released as a part of Tim's Halloween collection with Stampers Anonymous. I think they came in later than I would have liked and just never circled back to them. Until now. I recently watched someone's video that used the set in their make and I was reminded that I had them too. So I grabbed my stencil binder and sure enough they were in there. This time I was able to imagine using them in a way that was not Halloween and that started the creation of this card.
Sometimes, my creative juices are activated by some random occurrence and that's exactly what happened here. Once I saw those stencils, my mind started racing and I have to get busy. I did slow down enough to grab my camera and turn it on. So I was able to film a video of me creating this card. Check out the video on my YouTube channel by clicking HERE.
If you are interested in a list of products I used to make these cards, I have put them together for you below. Compensated affiliate links provided at no additional cost to you. I think you in advance for your support!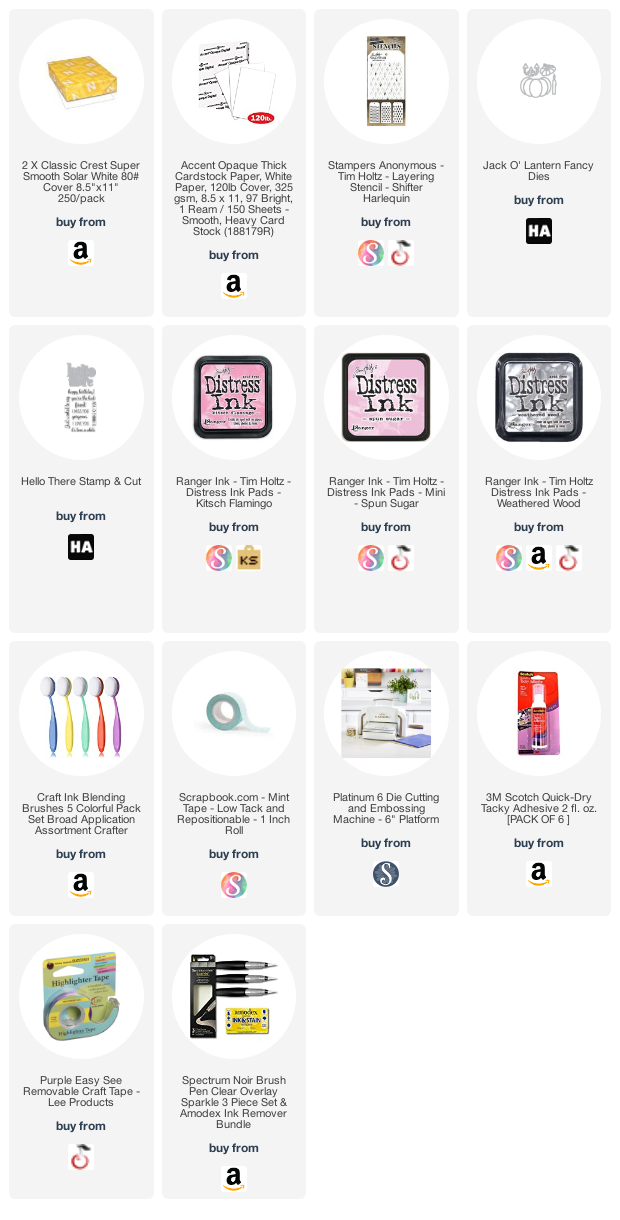 Thanks you all for stopping by. Until next time…Enjoy!
Robin, The Delta Crafter