Hey everyone! So I did a thing. I went LIVE on YouTube! That's right. You heard me – LIVE! and it was so much fun!
As many of you know, I am one of the teachers in the upcoming Hero Arts Holiday Stamp Along (Have you gotten your ticket yet???). This is a 2-Day live event jam packed with amazing teachers and fantastic crafts. But did I mention that it was live?! It's been a while since I participated in a live crafting event and I know that it would be best for me to get my feet wet again before the HA event. What better way to do that than to go live on my YT channel? This seemed like a wise thing to do so I posted on my socials that I was going live tonight and some crafty folks joined me. What a thrill it was to craft with you all.
We are still deep in the Fall season so I decided to make a Fall themed card with a bit of a twist on the color palette. I used some old faithful dies from Hero Arts, as well as a new set that was just released this holiday season. Now if you know me, you know I reached for a beautiful collection of Distress Inks. When it was all said and done, the card came together in such a gorgeous way, and just under an hour!
If you weren't able to join us on YouTube for the Live, you can catch the replay by clicking HERE.
To see all the products I used to create the vignette and card, check out the list below. Affiliate links are provided for your convenience at no cost to you. Your support is appreciated.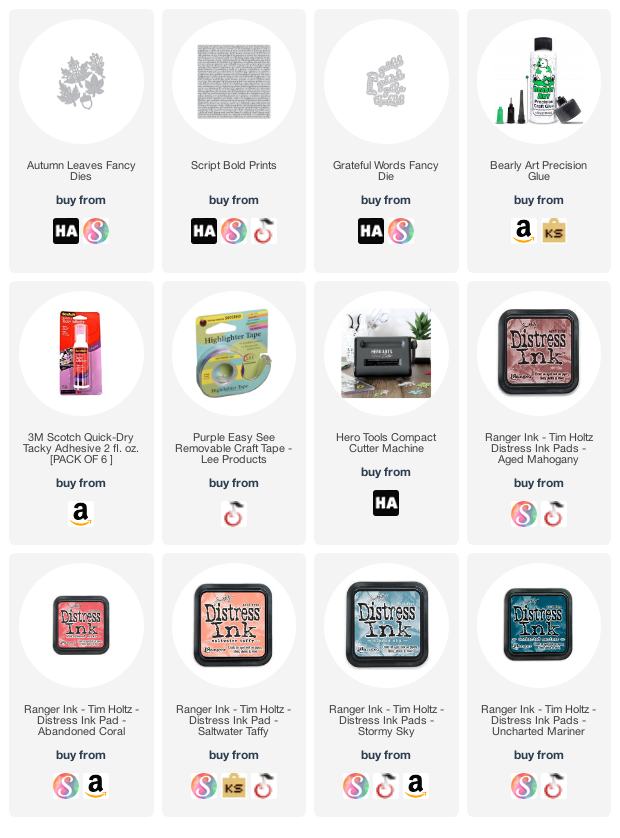 Thanks for joining me everyone. Until next time…Enjoy!
Robin, The Delta Crafter