Hey yall! In this family, it is my intention to always be truthful with you all. So it's time for some real talk y'all. Recently, I was in a creative slump. I was feeling uninspired and unmotivated. I didn't see anything in my stash that moved me and I felt like all the new things on the market weren't moving me either. I was in a real bad state of blah.
After doing some reflection and introspection, a couple of things came to the surface.
It's ok to be in a creative slump (just don't camp out there)
For me, getting out of this slump meant going back to the basic things that made me love this craft in the first place. For me, that is ink blending.
When I was working on this card, I felt at home even though it is a slimline card, a size I don't often work with. I used one of the ink blending color combinations that I feature in my Color Combinations By The Seasons Guide that I have listed in my Etsy shop and I think it came out great! I was starting to see the ight again.
I had this stencil that screamed "Spring" with all the flowers, butterflies and leaves so I decided to use that with some iridescent Glitz Glitter Gel. I felt that the card still needed another element but I didn't want it to cover up the beauty in the card panel. Velum was the perfect choice to allow the panel to continue to shine but also add a wispy detail. A hot foiled sentiment was the perfect final detail.
Shop the items I used for this card below.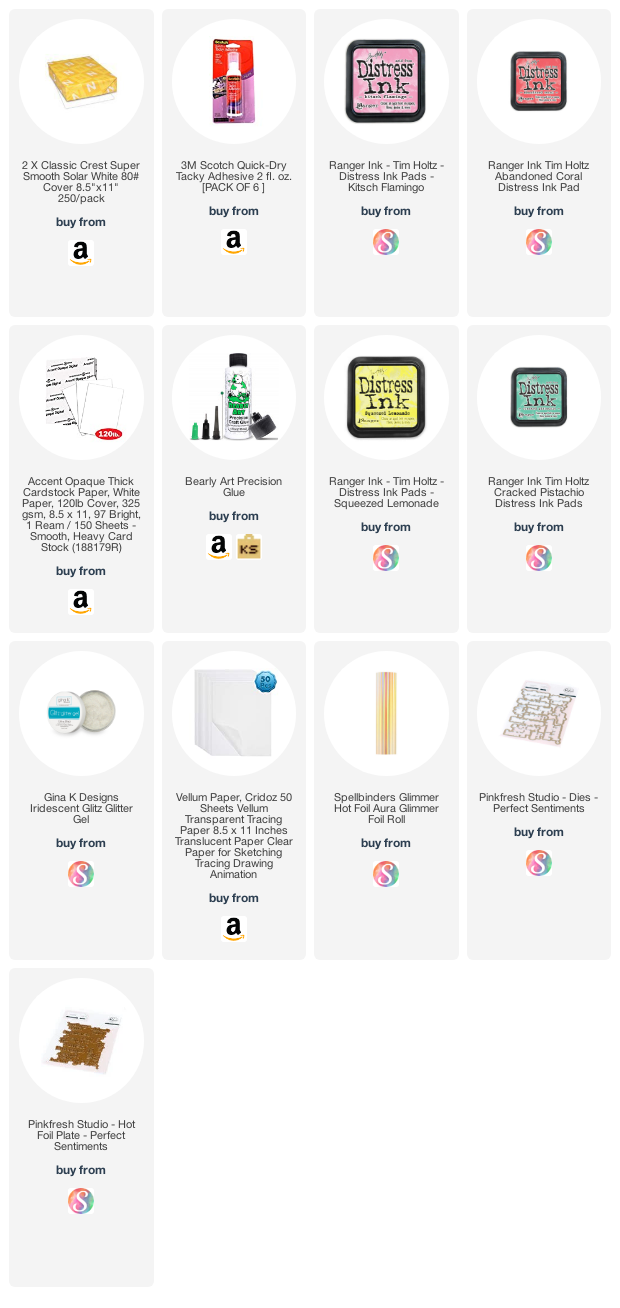 If you find yourself in a creative slump, I have faith that you can make it through it just as I did. Get back to basics, do what you know well and you will start to see the sunshine again. Until next time… Enjoy!
Robin, The Delta Crafter