Hello everyone! I am back this week with Part 2 of my video series on using the Glimmer Hot Foil machine. This week we are diving into using the Solid Hot Foil Plate from Pinkfresh Studio.
The Soild Hot Foil plate really solved a problem I noticed when using my hot foil machine. There just seemed to be a lot of material going to waste that there should be a way to use. The solid hot foil plate solved that issue. With this plate, we can now get 2 sets of hot foiled items where we used to only be able to get one. That's magical to me!
There is a little bit of learning that needs to happen to get great results with a solid hot foil plate. But don't you worry – I done some playing around with this thing so I'm sharing my tips and tricks with you in this video. Ready to watch?! Click HERE to watch my process for using a solid hot foil plate.
Don't have the Pinkfresh Studio Solid Hot Foil Plate yet? Click below to grab one.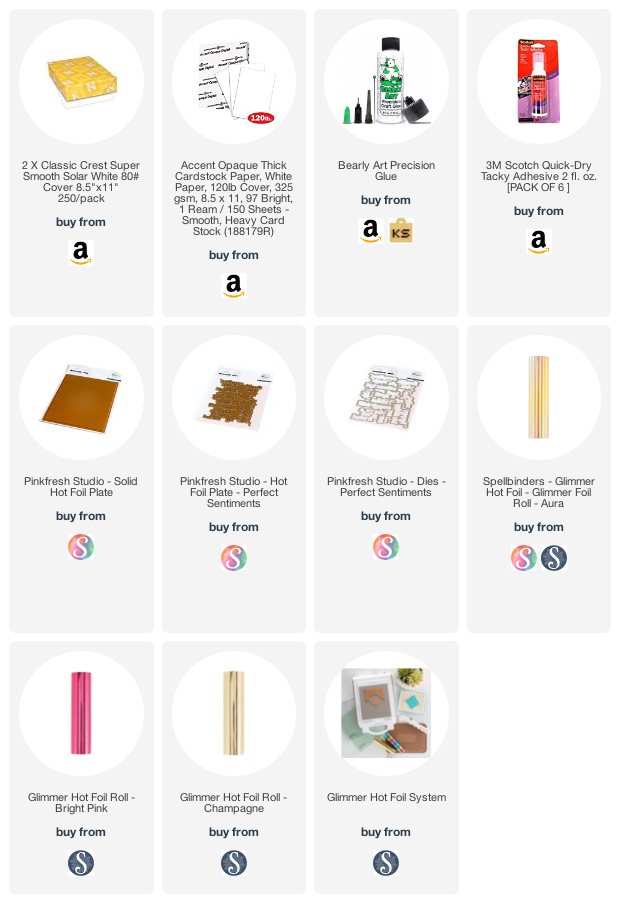 Check out my previous post about getting great results with a Glimmer Hot Foil Machine by clicking HERE. Thanks so much for stopping by. Until next time… Enjoy!
Robin, The Delta Crafter