Hello everyone! So happy you are here. Today, I am participating in the Christmas in July Collaboration being hosted on YouTube by Rae (Artsy Faith Rae) and Veronica (The Couture Crafter). We have all come together to provide a bit of inspiration for the holiday season. I excited to be joining this talented group of ladies.
I stepped out of my usual lane and created some holiday tags for this collaboration. Tags are a gift wrapping item I am always reaching for during the holiday season, especially as I run out the door to a friend's gathering at their home. Handmade tags can be both a tag and card all in one. An added bonus is that because they are smaller than most crafty projects, you can put them together quickly with less supplies.
Ready to watch these tags come to life? Click here to be taken to my video on YouTube. Be sure to stop by the other participants' videos as well to see what they created. They will all be linked in the description below my video.
I think I am going to make up a stash of tags to have ready for the holiday season. I'm sure I'll be thanking myself come December!
Here are the supplies I used to create these holiday tags.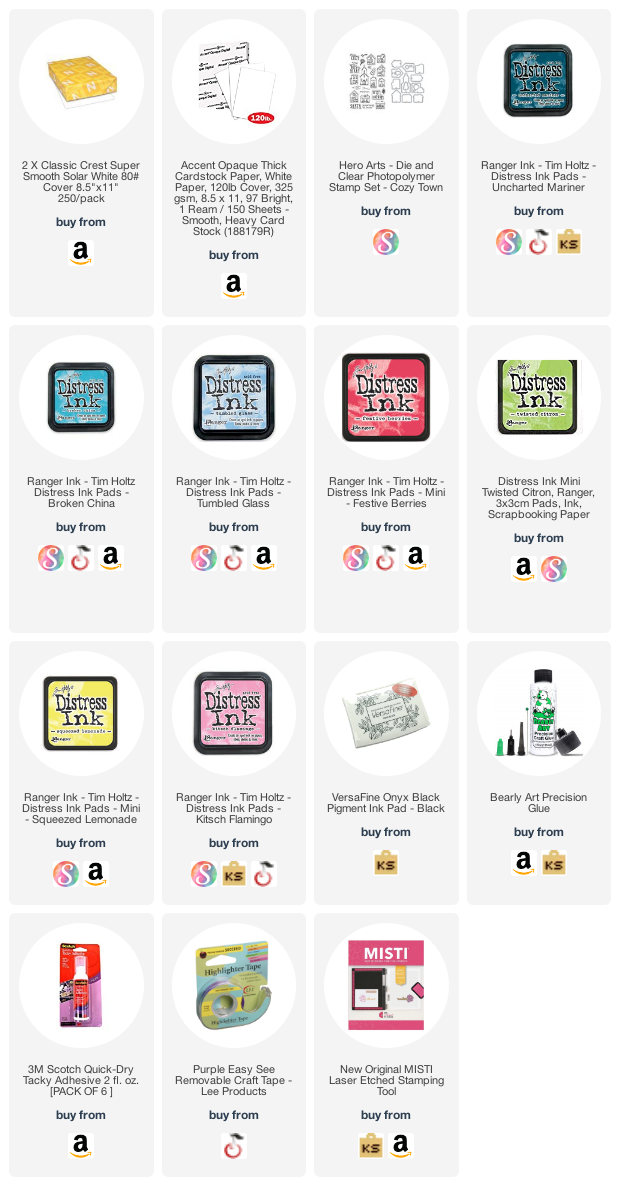 Thanks for stopping by everyone! Until next time…Enjoy!
Robin, The Delta Crafter