Hey there everyone! Are you ask shocked as I am that Mother's Day is just around the corner?! Yep, you heard me. Mother's day is Sunday, May 8th in the United States. So if you haven't gotten a card for that special mother or mother figure in your life, I'm here to help you out.
When I think of Mother's Day, flowers always come to mind. So I decided to incorporate flowers into the card. I also wanted to use the latest addition to the Distress Ink line – Saltwater Taffy. I looked around my stash and pulled together some basic items that I'm sure most of you all have. Even if it is not the exact items, I'm sure you have something similar that will allow you to make this card.
Hexagons make a great shape for a card. You are able to get a card that can stand up on it's own, plenty of space to decorate and room to write a nice message on the inside. So I went with this shape for the card. The inks are incorporated into the card by using them as watercolors. This is another way to use the inks you have. A daffodil background stamp was heat embossed onto watercolor paper, providing the design that we would fill in with color. A water brush made painting with the ink so simple and easy! I added some die cut letters to spell out "Mom" and an "I love you" sentiment to pull the whole look together.
Catch my video making the card HERE.
Below are a list of the products I used to make this card.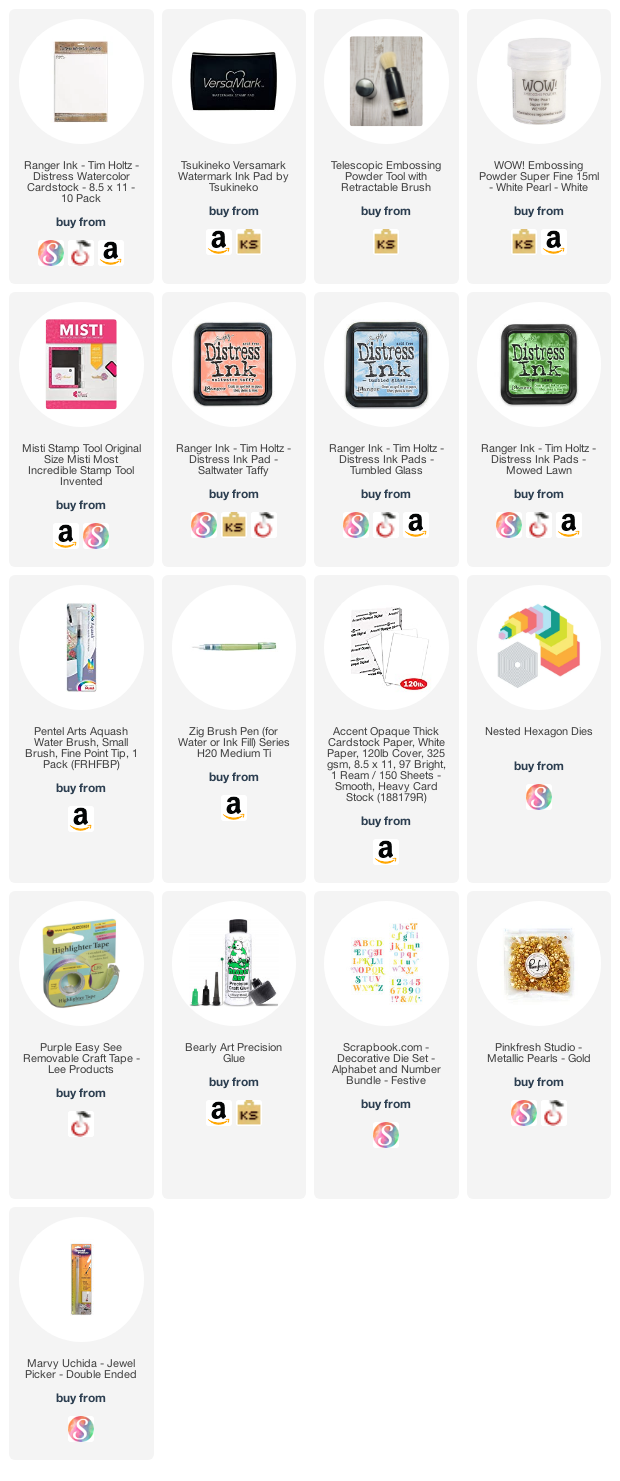 Until next time…Enjoy!
Robin, The Delta Crafter