Hello there everyone! I hope you are having a great day.
Today, I only have "pies" for you! A card with a pie on it, that is. A couple of months ago, Spellbinders came out with a collection that featured pies in every way possible. It was just the cutest set! I snapped up as many of the pieces of the collection as I could at the time and decided to make a card and video for you using the pieces.
The card in this video has more of a summery theme to it with the cherry filling and teal colored table cloth. I plan to use the sets to make a few Fall themed cards as well that I will share with you at a later date. This is a very versatile set that I can see easily being used year round.
If you haven't seen the video yet where I show you how I made this card, click HERE.
Here are the products I used to make all my filling dreams come true.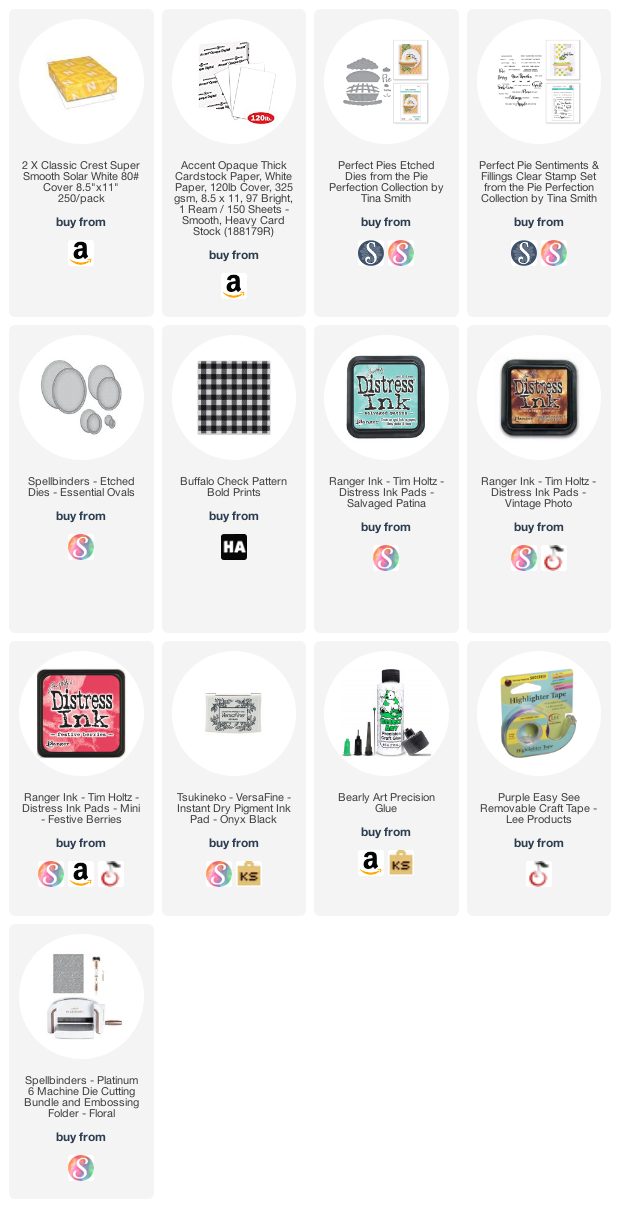 Thanks for stopping by. Until next time…Enjoy!
Robin, The Delta Crafter