Hey there everyone! I hope you all are having a fantastic day!
I recently decided to jump into the Pinkfresh Studio inks. Why you might ask? Well, I'll tell you. You all know that Distress Inks have been my go-to inks for years (and they still are). But I am a firm believer that you can have a favorite and still like other things in the same category as well.
I absolutely LOOOOVE Pinkfresh Studio products! Their stamp images and dies are my cup of tee. The fact that they really think through how to coordinate stamps, stencils, dies, hot foil plates and yes – their inks, to create amazing results is something I can deeply appreciate. So in my consuming all posts PFS, I noticed how their layering stencils made for amazing images because their INKS had different tones that could be used with each layer of stencil. This is genius! And what is even better is that they take the guess work out of it for me! WINNER!!!
Most of their ink families come in 3-4 tones, varying from light to mid to dark. This is how you are easily able to get depth and dimension with their inks. Now I know they are not the only inks on the market that are like this. I just decided the PFS inks were the ones I wanted to go with.
To share more about these inks, it's best to see them in action. So I made a video that is up on my YouTube channel that provides more about these inks as well as me using them to create a Valentine's Day card.
Want to grab some of these inks for yourself? I've linked the ones I have below. Please know that there are more inks and I hope to be adding to my collection soon.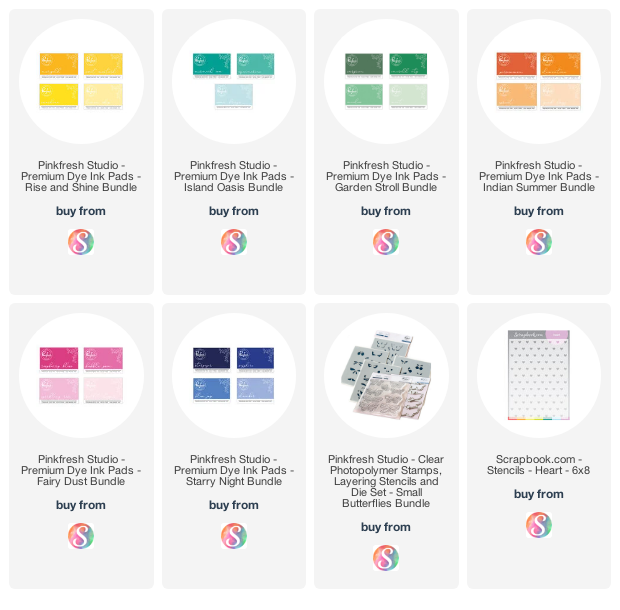 Thanks for stopping by. Enjoy!
Robin, The Delta Crafter