Hello everyone! So glad you are here. Spellbinders has a new release out just in time for Spring called "Showered With Love". With a name like that, you can image there are all sorts of umbrellas and raindrops in the collection. But the cutest thing to me in the collection is the rubber ducky.
Over the past few months, I have found myself in need of encouragement cards. So when I looked at this set, and saw how cute this little ducky was, I knew I could use it to encourage someone to "Just Keep Swimming"
Now if you have been around TDC for a while, you know there was going to be some ink blending on the card (as there is with most of my cards). There are some really cute dies in this set that can allow you to add things to your little ducky. I took the die that was intended to be the handle of the umbrella and used it to make a snorkel for the ducky. This way, the duck can definitely keep swimming no matter how much rain comes his way. I made 2 cards – a girl and a bow and I filmed the making of the girl ducky card. It's posted on my YouTube channel and you can catch the video by clicking HERE.
If you are interested in the products I used to create these cards, I have listed and linked them below for you. Affiliate links are provided for your convenience at no cost to you. Your support is appreciated.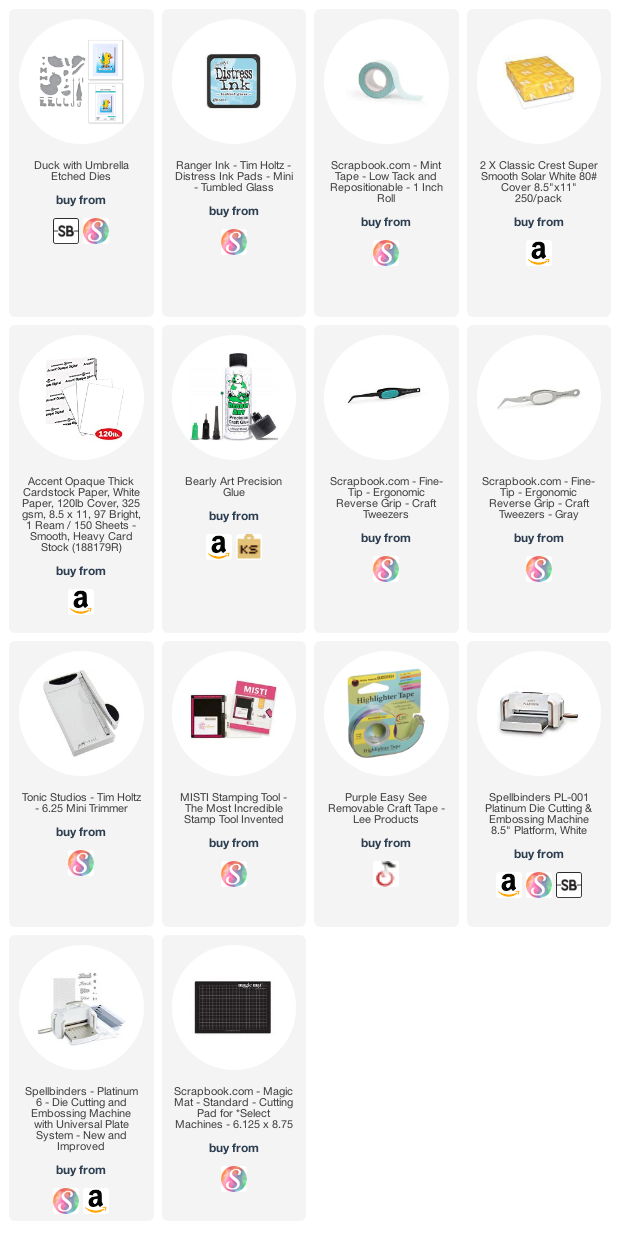 Thanks for stopping by the blog. I'll see you next time. Enjoy!
Robin, The Delta Crafter