Can I tell you something? I have fallen in love with creating with Alcohol Inks! And there are a couple of reasons why.
First, I love the effects you are able to achieve with alcohol inks. The wispy and ethereal appearance is something I could look at for hours.
The other reason I am loving alcohol inks is because I get to learn them with you. It's been a long time since I jumped into a craft that was completely brand new to me. The wonder and newness I am experiencing is uplifting. But learning along side you and sharing this experience with you is the best.
In my latest YouTube video, I break out some alcohol inks and vlog with you what happens when I try different techniques with the inks. I share a few things I have learned from watching other videos and then we get into making some panels. Because of the experimentation that happens while making these panels, this video turned out to be a bit longer than usual. That means our fun is extended too!
To see the video, click this link to be taken to YouTube.
It would be amazing if you created right along side me! If you want to know what products I used in the video, I have listed and linked them all below for you.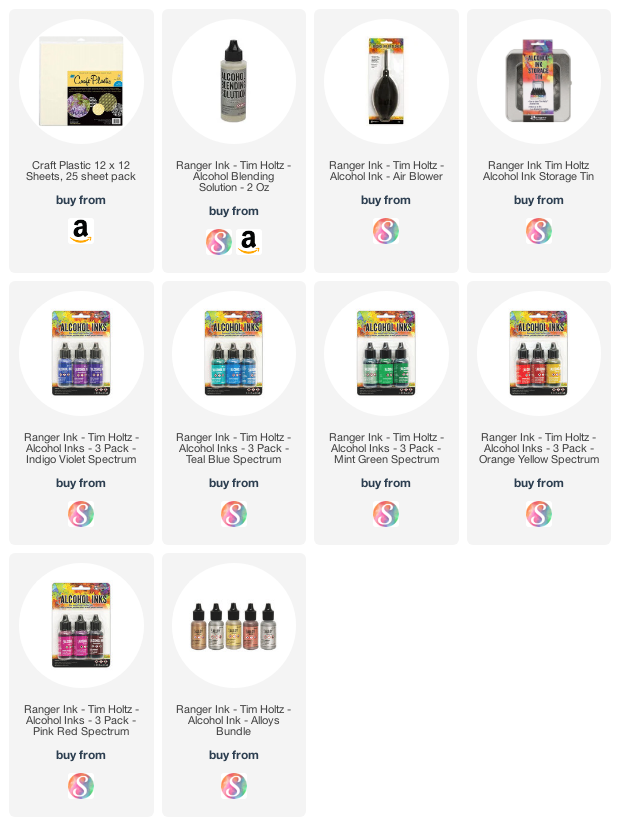 I have another video in the works that will continue our learning. Leave me a comment below and let me know If you use alcohol inks for projects. I'd love to hear from you.
Unitl next time… Enjoy!
Robin, The Delta Crafter