Hey everyone! I'm back today with another alcohol ink video. Wasn't last week's video so much fun?! We dipped our very first toe into the world of alcohol inks and I had a blast. There is still so much more to learn though. So this week, I'm back with part 2 on alcohol inks.
In this video, we will be a little bit more deliberate with the inks and the techniques we use. We will be working with the inks in a specific way to see what we get.
Want to craft along with me for Part 2? Click here to be taken to the video.
Below is a list of products I have been using for the alcohol ink videos.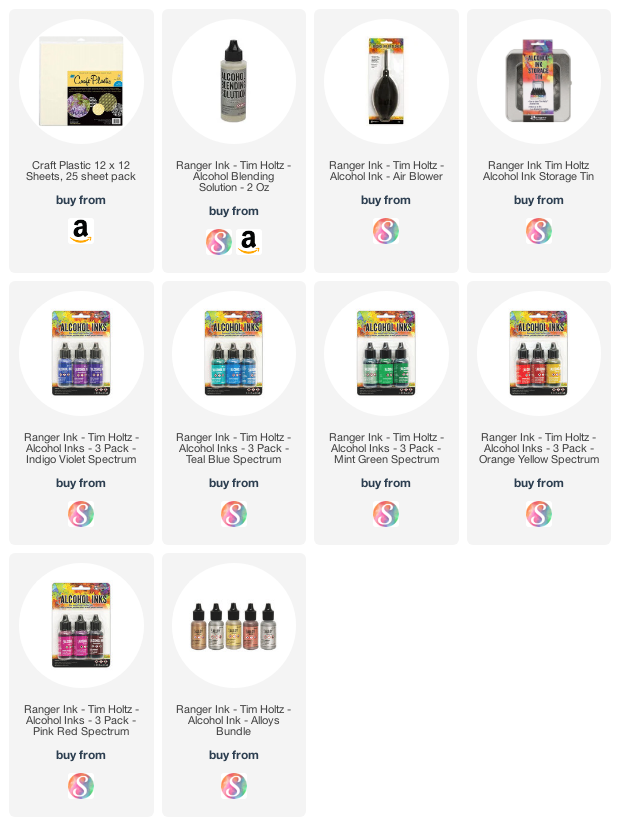 Until next time…Enjoy!
Robin, The Delta Crafter