The weather is starting to cool and the days are getting shorter. October is here and guess what that means?! It's time for Halloween! Bats can be seen on the Halloween aisles in every store you go in. Stuffed ones, feathered ones and even ones to be included in paper creations. Today. I'm sharing a few ideas for using the fantastic Bat dies from Scrapbook.com in your décor as well as on cards.
One of the things I love about the 5 piece Bats die set from Scrapbook.com is that the sizes of the dies range from just a few inches to over 13 inches long. With these options is sizes, the sky is the limit for what you can create with them. I used them for home décor and cards in the pictures on this post. These dies could be used for scrapbook layouts, jewelry, treats and so much more. Be sure to check out my Scrapbook.com Gallery, as well as all the other makes using these dies to be inspired for your creations.
For the products I used for these creations, see the links below. Affiliate links are provided at no cost to you. Thanks for your support!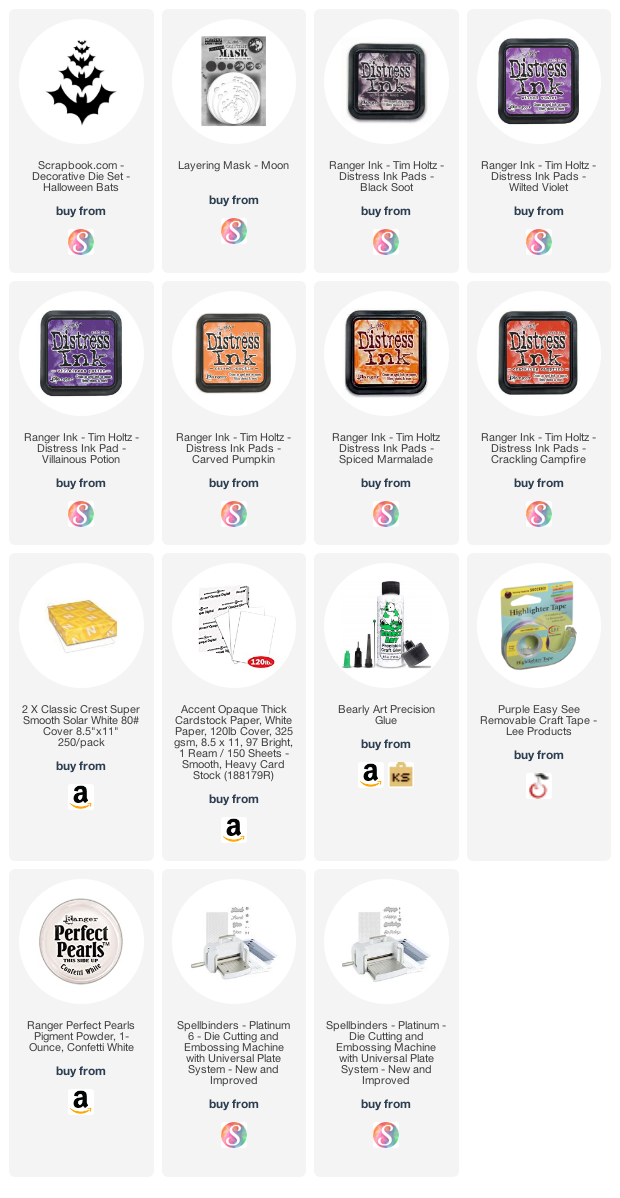 Thanks for stopping by. Enjoy!
Robin, The Delta Crafter