Hello there friends! Thanks for joining me today. If you are like me, you may look at someone's creation and wonder how they made what they made. What products did they use? What tools made that item pop like that? Where can I learn the technique they used? Hopefully in this post I'll be able to answer some of those questions for you about the tools I use.
In today's post and video, I am sharing my collection of ink blending brushes with you. And I do mean collection – that is continually growing. I currently have another set of brushes in route to me. But if you have been around TDC for any amount of time, you know that ink blending is my jam! So quite naturally, I would have a lot of tools that help me achieve the results I am looking for when I use this technique (which is a lot 🙂
The video covers 6 different types of brushes that I own. I purchased all of the brushes that I talk about so my demonstration and talking points are all my own. Ready to see my collection of blending brushes? Click here to be taken to YouTube to watch the video.
As always, here is a list and links to the products I used in the video.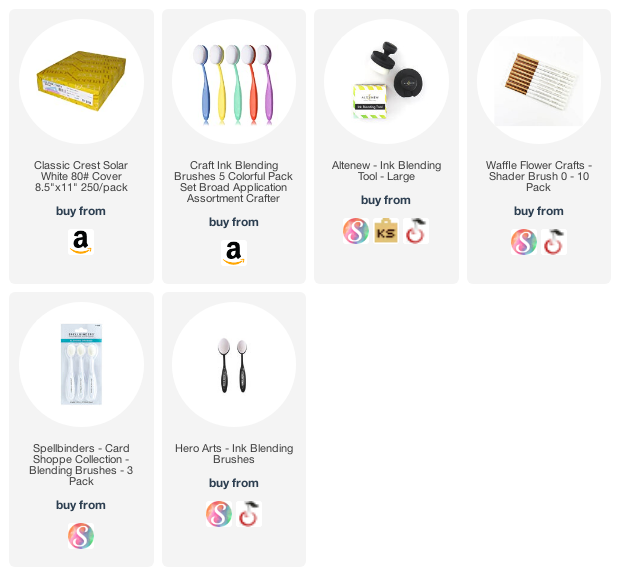 Do you have a collection of brushes? Do you have a brand that I don't have? If so, leave me a comment below with any suggestions you have for brushes. I'd love to hear what you have and what you think of them. Until next time…Enjoy!
Robin, The Delta Crafter