I don't know about you but I just don't make many shaped cards. And I really really should! Shaped cards add interest out the gate with nothing on them. Then, when you add your bits and pieces, you end up with a stunning creation. For many cards, the basic dies you have are all you need.
I created this card with a set of nesting hexagon dies from Scrapbook.com. I'll be sure to link them below. If you look through your stash, I bet you have some dies you could use as well. Hearts, circles, ovals, trees, shirts – the list is endless for the dies you could use to create your shaped card base. All you need to do is to make sure one of the cutting edges of your die is hanging off the edge of the folded side of your card base. This will create the hinge that will allow your card to open and close.
Those same nesting hexagon dies that I used for the card base are what I used to create the base layer for the card. The ever versatile Buffalo Check Bold Prints background stamp from Hero Arts works here as well. I had no idea when I purchased this stamp how much of a workhorse it would be. I continue to find ways to use it for every season and here it is looking beautiful for Spring. Ocean Breeze ink from Pink Fresh Studio is the ink color I used to create a gorgeous background for my card.
I am loving using the Lovely Layers collection from Honey Bee Stamps. These dies are fantastic! Be prepared to see several of these flower dies in my content over the Spring season. I used the Coneflower die set for this card (yes, this is the one in video on 3+ Ways to Use Dimension). I'm actually showing an additional way to add dimension in this flower – using several shades of paper. This flower is made with 2 shades of peach cardstock, that I then inked up with Apricot ink from Pink Fresh Studio. These 2 steps work together to add so much more dimension to the flower. For the sentiment, I used the Kind Buzzwords dies and stamps also from Honey Bee Stamps.
If you want to check out my video on adding dimension, check it out on my YouTube channel by clicking here.
Below are the products I used for creating this project.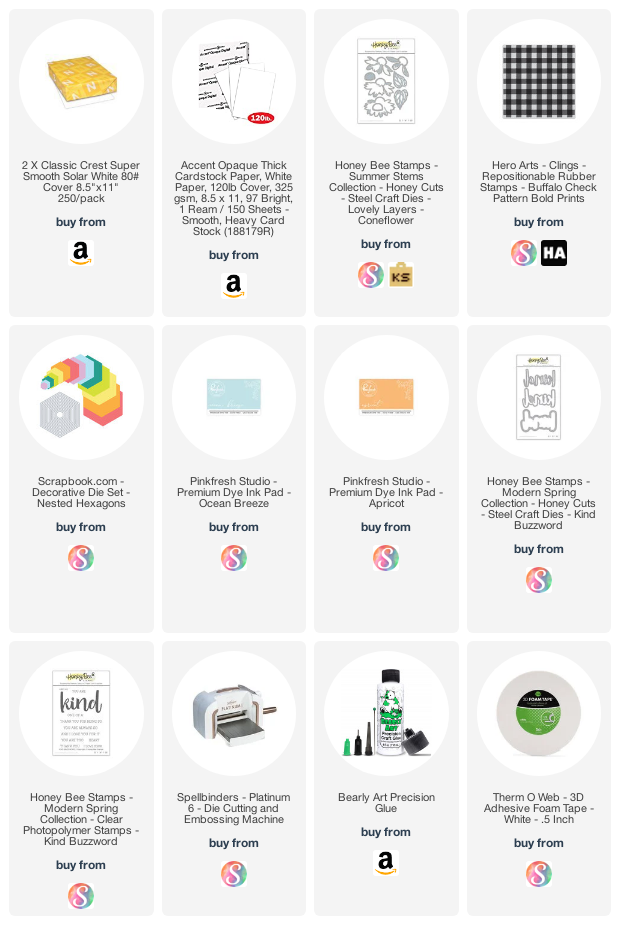 Until next time… Enjoy!
Robin, The Delta Crafter