Hey y'all! OMG! Have you seen the latest My Monthly Hero Kit from Hero Arts?! It is so dang cute! The kit, along with many of the add ons, are kitchen themed. There are so many amazing parts and pieces in the kit that could easily be mixed and matched to create new creations. The options are endless for creating modern kitchens, retro kitchens and everything in between.
For these cards, I combined pieces of the MMH Kit with the "Kitchen Crock" and "Kitchen Tools" die cut add ons from May. And I know you are not surprised that my favorite "Buffalo Check" background stamp was incorporated into the design.
This was such fun to create and I made a video to show you all the tricks I used to create these cards. Click here to watch the video.
Want to know the products I used to create the card? See the list below.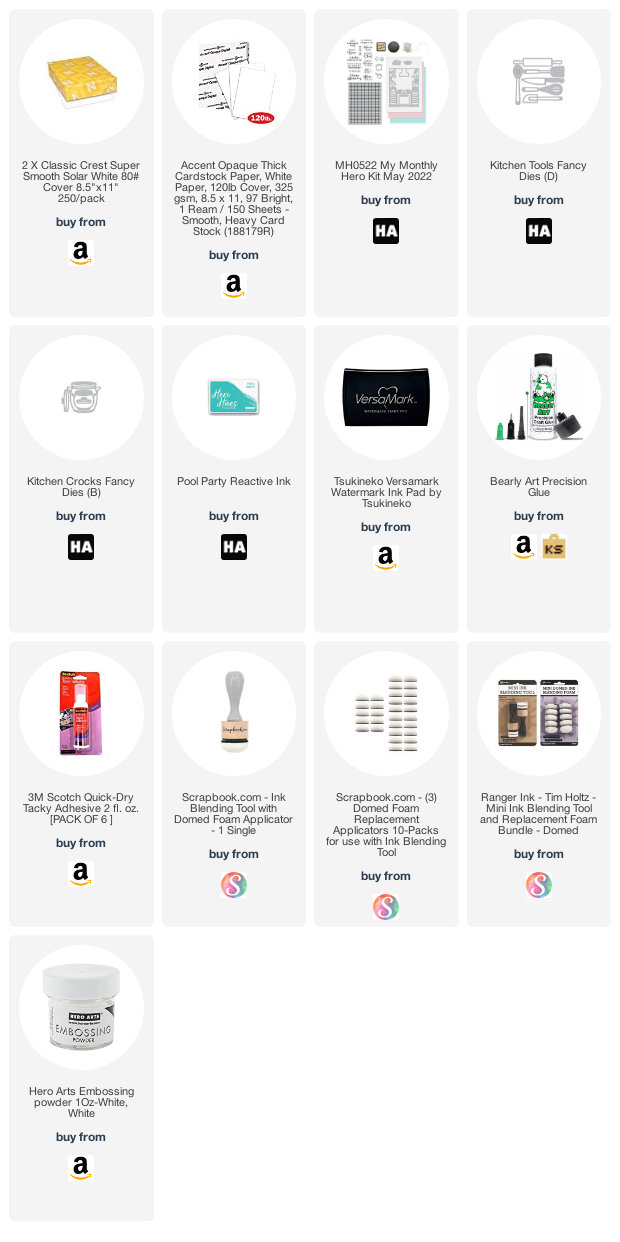 I hope you all have enjoyed this card and video as much as I have. Until next time… Enjoy!
Robin, The Delta Crafter