Hello everyone! Welcome to my first card of 2022! I am so excited for what this new year will bring. If the last couple of years have taught us anything, for me its that there is always something to be grateful for. I'm grateful to be back here with you today.
I don't know about you but I'm not quite ready to jump ahead to Spring. I like what Winter brings – time to settle down, be still and snuggle up. So I intentionally want to make sure that I share some creations that share that same line of thinking. So today's card is all about winter.
I was looking around for ideas for a winter card and was inspired by the Patagonia logo. Patagonia is an outerwear company whose logo depicts the varying shapes and shades of the landscape. I felt like the Winter Woods Heroscape stamp and die set would help me turn this idea into a card.
I loved they way the card came out so much that I made a second version using various shades of green Distress Inks. I added a deer from the stamp and die set as well.
To make these cards, I used 3 card panels and set up my Misti for repeat stamping. Using a stamp positioner for this makes this card quick and easy to create. For more details on how to do this, check out my video linked below.
Here is a list of the items I used to make the cards.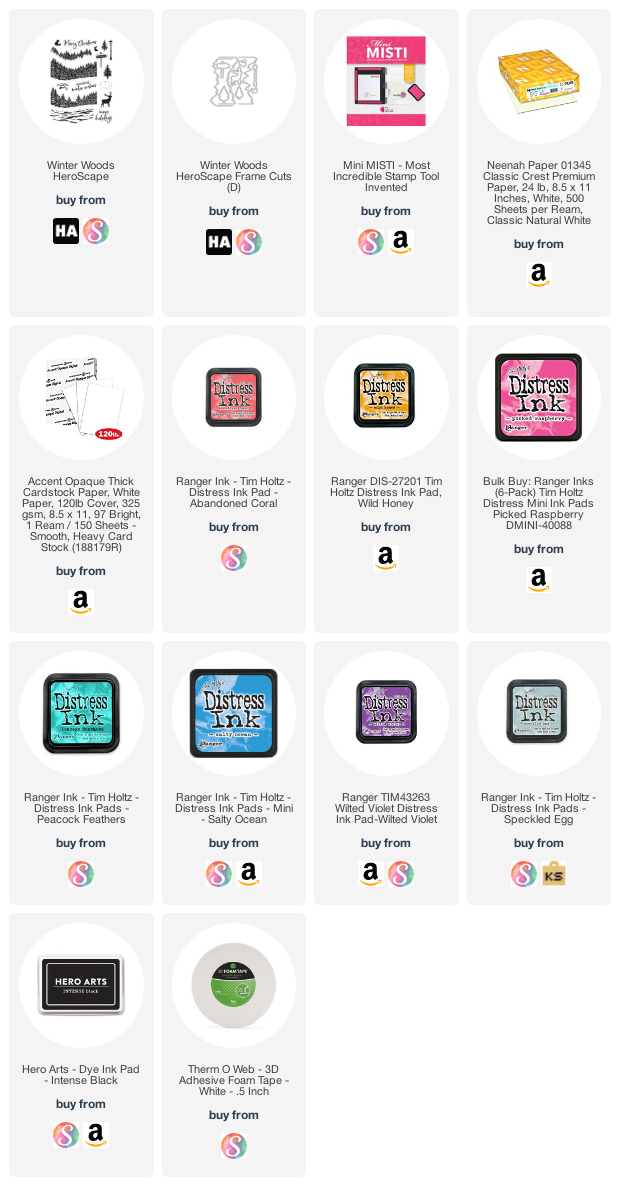 Thanks so much for stopping by. I appreciate you spending time with me and checking out my latest creation.. Enjoy!
Robin, The Delta Crafter